Bucks County Commercial Cleaning
Professional exterior building cleaning services in Bucks County, PA. First impressions are everything. The exterior of your business is your first impression to your customer. It is the first thing a customer sees when they arrive at your business. If the exterior of your business looks run down or dirty, it will drive away potential customers.
Ugly Shingles PA is a professional commercial cleaning company that handles commercial cleaning services in the Bucks County, PA area. Our cleaners will help you keep your commercial buildings looking professional.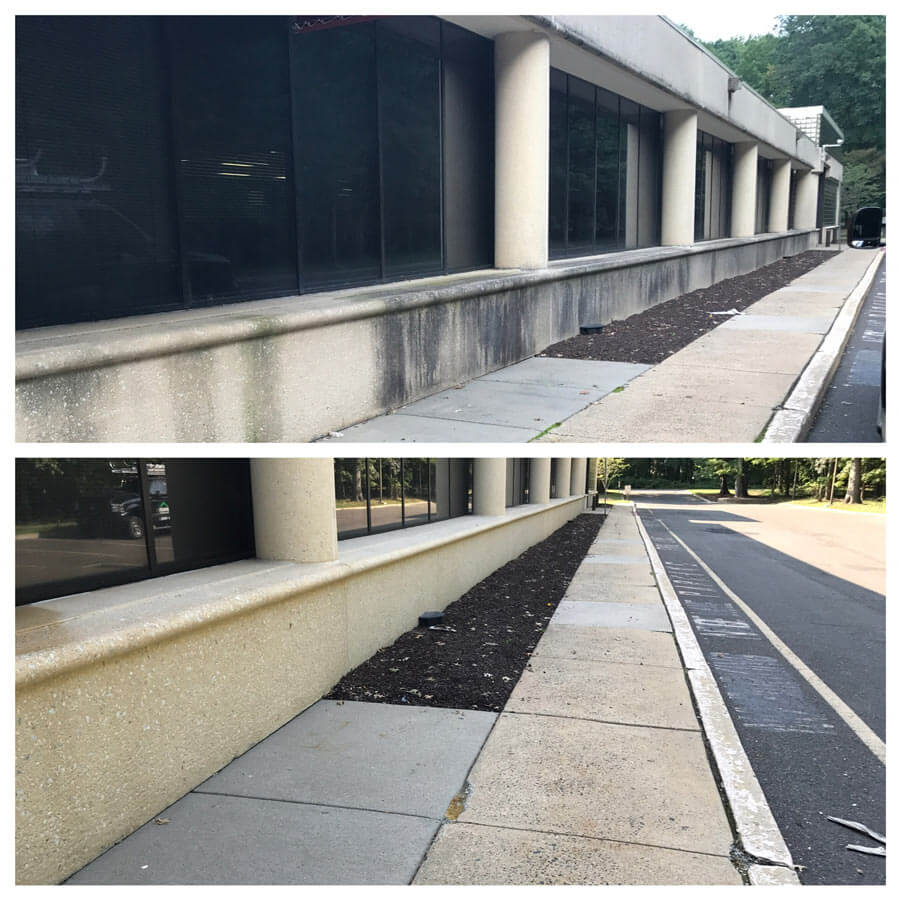 We provide commercial power washing services that remove dirt and grime on exterior features of your business such as sidewalks, concrete, fences and other hard surfaces. Using a high pressured system to wash your hard exterior features is the best way to rid them of stains and dirt. Ugly Shingles PA will have your business looking like new.
We also provide commercial soft washing services to the commercial business owners in Bucks County, PA area. If you are looking for a professional way to clean the exterior of your business without damaging your exterior, this is the service for you.
Our cleaners use a soft washing process that involves several steps to ensure the safe cleaning of your exterior. To start we use an eco-friendly solution on the surface. This solution is left on the area for several minutes to ensure it penetrates into all the cracks and pores of your surface.
Our professionals then use a low-pressure system to rinse this solution from your exterior. Our low-pressure system puts out about the same amount of water as a regular water hose. This ensures that your exterior is not damaged.